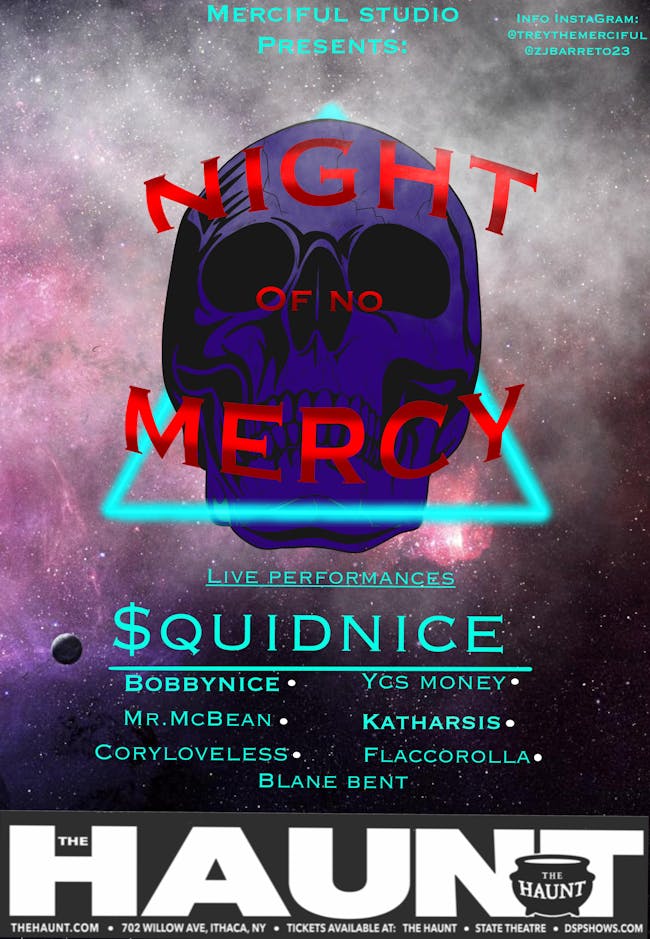 Presented by Merciful Studio: Night of No Mercy
Night of No Mercy
$Quidnice
Bobbynice , YCS Money, Mr. McBean, Katharsis , CoryLoveless , Floccorolla , SAINT KID
The Haunt
Ithaca
,
NY
Merciful Studio Presents: Night of No Mercy at The Haunt - Ithaca, NY
I'm going to put NYC on the map . Watch me grow, be the best, and follow me to success. Music is my purpose without it there would be no reason for me to live. I hope my real fans put all they friends on to my music but I'm blessed regardless. #Squidnice #22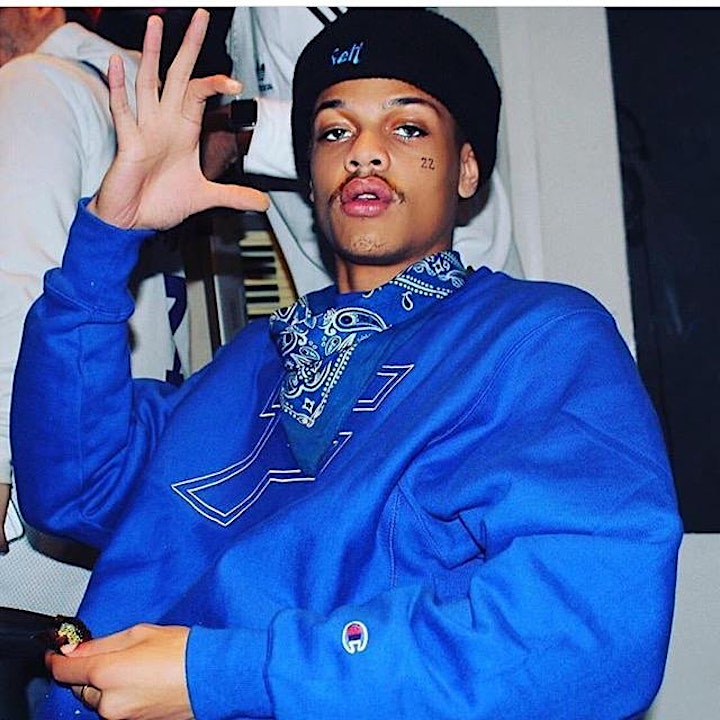 BobbyNICE! is an artist from NYC. He is 17 years old and has a Soundcloud following of 4000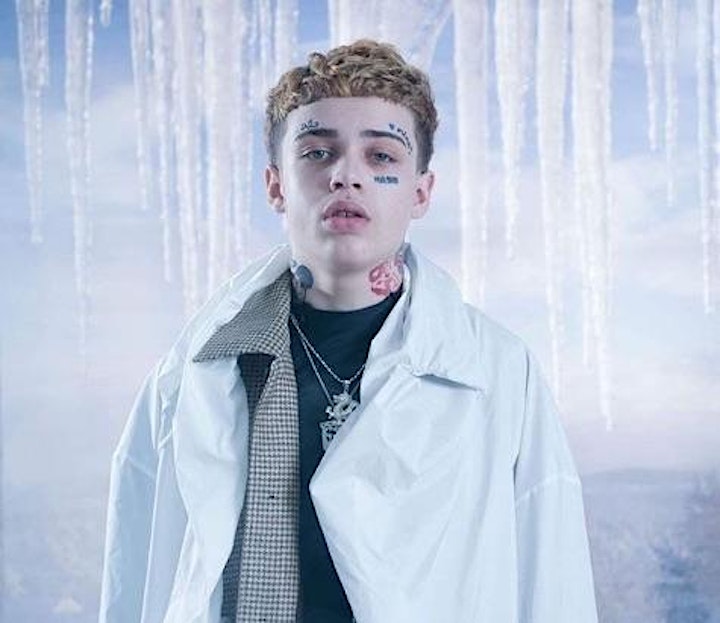 Mr. McBean is an Ithaca-based rapper, producer and co-founder of our local label, Smacked Records. He's most well known in Ithaca as an influential figure in the music and youth scene, having worked alongside community organizations for many years.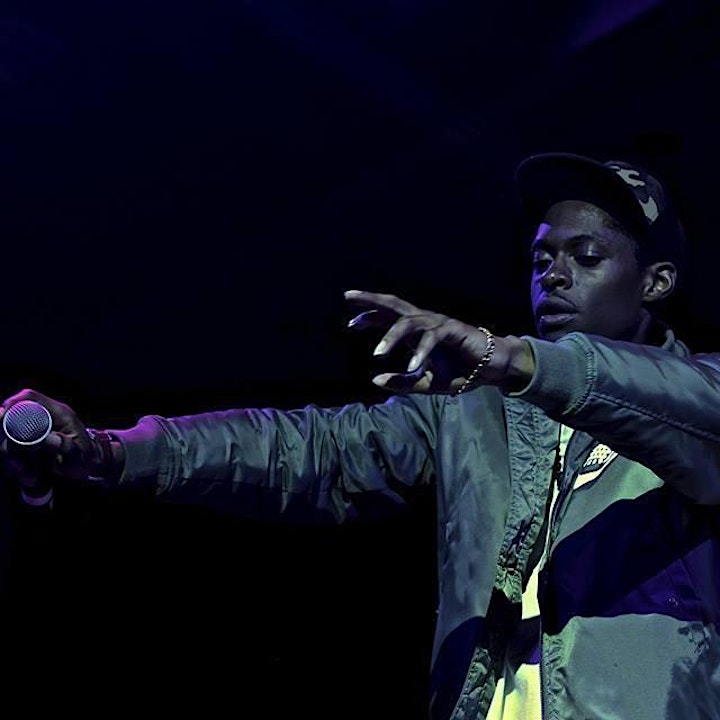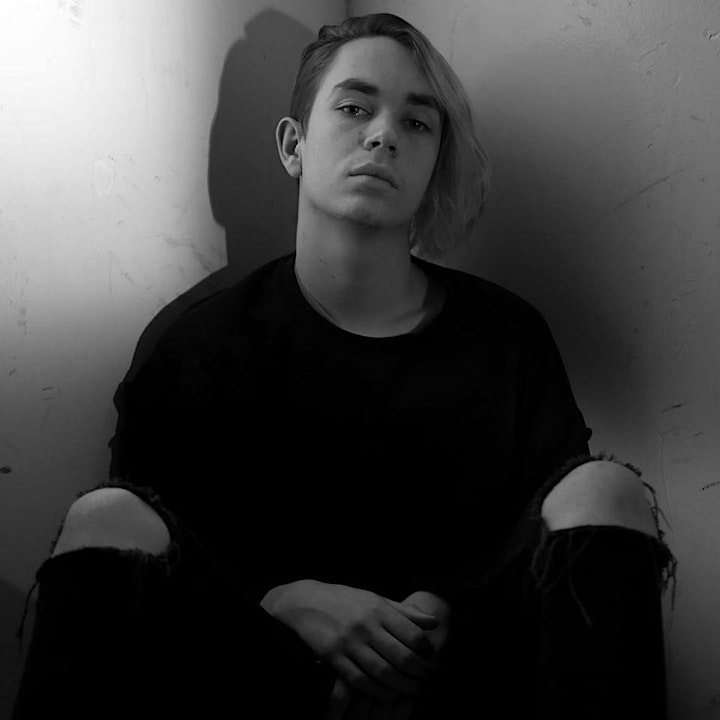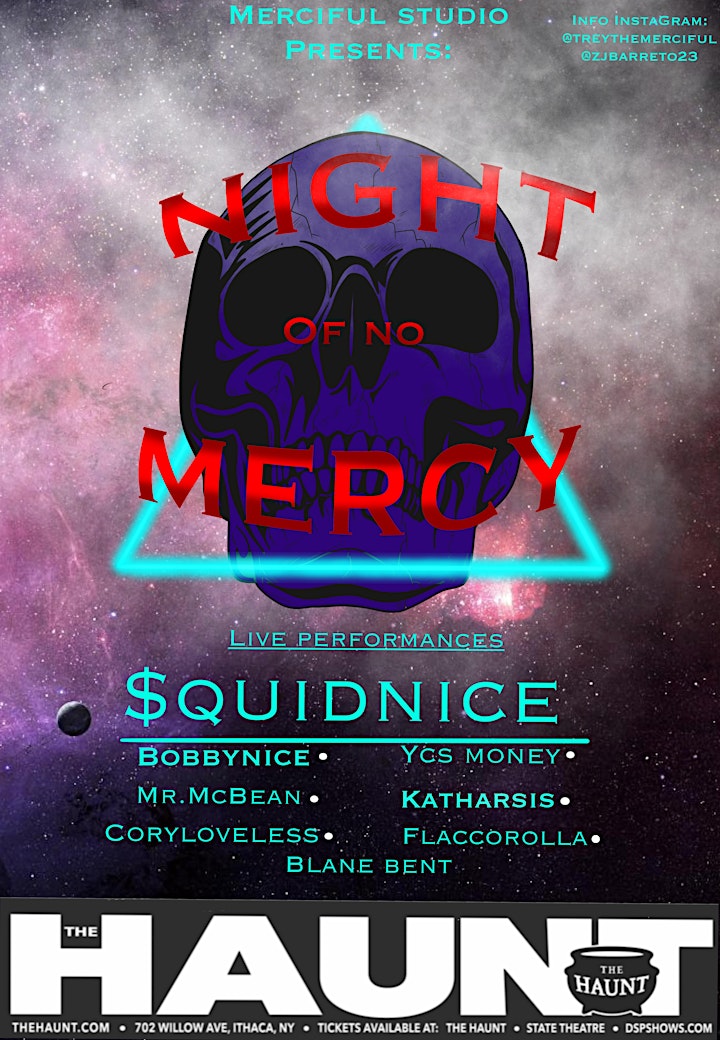 Venue Information:
The Haunt
702 Willow Avenue
Ithaca, NY, 14850