Joshua Radin
Son Little, Nicki Bluhm
Auburn Public Theater - Main Stage
Auburn
,
NY
$40.00 - $45.00
Canceled
On Eventbrite
CANCELED Joshua Radin, Son Little, Nicki Bluhm at Auburn Public Theater - Auburn, NY
As Joshua Radin describes how his music career began, an image comes to mind of a horse, galloping so fast, it's almost a blur. Its rider, meanwhile, hangs on for dear life, not sure how he wound up there, but sure as hell not about to let go. At some point, though, he figures out how the reins work, and the horse steps into a smooth canter.
The album-opening title track of Here, Right Now, Radin's eighth release and Nettwerk Music Group debut, is all about embracing the moment. But when that horse took off 15 years ago, Radin didn't even know what the moment was, much less how to balance himself while trying to find his stride. He'd been trying to gain traction as a screenwriter in New York, but when his attempts fizzled, the frustrated Cleveland native started playing guitar to vent. Eventually, he penned a song, and played it for his friend Zach Braff, star of TV's Scrubs. Braff suggested Radin send a demo to the show's producer. Almost overnight, millions of viewers reached for Kleenexes as Radin's "Winter" aired over an emotional scene. They crashed NBC's website trying to track down the singer.
That's when the lightning-bolt notion of a songwriting career first flashed, prompting him to join his friend Cary Brothers in L.A. Each time Radin debuted a new heartbreak tune at their Hotel Café haunt, some music supervisor would snag it for Grey's Anatomy, One Tree Hill, House, or another show. When Radin posted his first batch of homemade demos on iTunes, the collection of folk-pop gems soared to No. 1.
After Columbia won the label battle, Radin, unaware demos differed from finished product, insisted they issue his 2006 debut, We Were Here, unretouched or not at all. Then the guy who'd barely plucked a chord till he was 30 faced another reality: He actually had to become a performer.
Screaming "whoa!" wasn't an option, so he hung on. "It took a good couple of years of playing in different cities every night before I got my stage legs," Radin says. "Now I'm as comfortable onstage as I am walking around the city."
He's shared some of those stages with Ed Sheeran, Sara Bareilles, Ingrid Michaelson, Sheryl Crow, Tori Amos, Imogen Heap and Irish band the Script. He's played to sold-out audiences in theatres across the globe, from North America to the UK and Europe to China and Australia. He's sold three-quarters of a million albums and two million singles, racked up 350+ Million Spotify streams and over 500+ Million plays on Pandora, and scored a Gold record in the US and No. 2 UK hit with "I'd Rather Be With You." One of the most licensed artists ever, Radin's music has played in over 150 TV shows, commercials and films, including his song "Brand New Day" being selected by Michelle Obama and Dr. Jill Biden as the soundtrack to a commercial made for the troops. He's appeared multiple times on various chat-shows (Ellen, The Tonight Show, Jimmy Kimmel Live, Conan, Today Show) and even performed at mega-fan Ellen DeGeneres' nuptials with Portia DeRossi at Ellen's request.
A longtime supporter of Little Kids Rock, his charitable interests expanded into animal rescue and pet adoption thanks to his friendship with animal rescue advocate Beth Stern, and her husband, Howard. Radin fondly recalls playing at Stern's benefit show in the Hamptons.
"We just had the best time and it got me even more involved in the cause," he says. Rescue, it turns out, is a subject that weaves its way through Here, Right Now, starting with the rescue-advocating video created for its first single, the title tune. Written in the wake of a breakup, the sweet duet (with Maria Taylor) is a self-reminder to work on staying present, he says.
Though Radin's silvery, intimate tenor is perfectly calibrated for expressing the ache of love-damaged hearts, just one track, "Only a Wave (Better Days)" directly addresses his latest split — which he attributes to a failed rescue attempt. It's one of three songs featuring vocals by producer Tony Berg's daughter, Z.
"That was the first time in my life I'd ever tried to fix a broken human," says Radin. "I'll never do that again." Radin and Berg sing like whispering lovers amid breath-like rhythms dotted by skittering, oddly soothing synths.
"What Would You Do (Refugee Song)," the album's third single, tackles heartbreak caused by a broken system, from the perspective of a child desperately needing rescue. "I'm not a very political person," Radin says. "I try to see the best in everybody. It's difficult though, when you see kids being separated from their families at the border of our own country. This isn't what America should be."
The gently funky mood-elevator, "Going with You," the album's summery second single, could be a lovers' anthem, but happens to be an ode to friendship. Inspired by a side trip Radin and Brothers, his regular opening act, took while touring Australia and China, its lyrics read, Wherever you're going, I'm going too/I don't care where we're going/I'm going with you.
"That is a very different-sounding kind of song for me," notes Radin of the Danny Burke-produced track, inspired by the shimmery beach pop Radin heard after hitting the sand in Thailand.
The album also carries references to the idea of self-determination, most strongly suggested by one of its two covers: Tom Petty's "I Won't Back Down." (The other is the Stones' rarity, "She Smiled Sweetly.")
"He's always been such an inspiration, not just as a songwriter and musician, but as a human being," says Radin of the late rock 'n' roll hero. "He didn't take shit from anybody. He always did it his way."
The rhythm of a needle riding vinyl grooves adds symbolism in Radin's deconstructed version, equal parts manifesto and elegy. Berg and Phantom Planet's Alex Greenwald contribute vocals; perhaps Radin's SiriusXM Coffee House tour mates the Weepies will do the honors when they hit the road together this fall.
But first, Radin will canter back toward the Hamptons for this summer's rescue benefit. He says he's glad his own fame arrived after adulthood, so it didn't change him. Like most aspects of his unexpected career, he just takes it all in stride — a nice, easy pace, that is, with one hand firmly holding the reins.
"Letting go can be a scary prospect," says Son Little. "But there's beauty in it, too. Everything you leave behind opens up space for something new in your life."
That was certainly the case with Little's remarkable new album, 'aloha.' Written in only eight days and recorded at Paris's iconic Studio Ferber, the entire project was an exercise in letting go, in ceding control, in surrendering to fate. While Little still plays nearly every instrument on the album himself, he put his songs in the hands of an outside producer for the first time here, collaborating with French studio wizard Renaud Letang (Feist, Manu Chao) to create his boldest, most self-assured statement yet.
Equal parts vintage and modern, the collection blends classic soul, old-school R&B, and adventurous indie sensibilities into a timeless swirl fueled by gritty instrumental virtuosity and raw, raspy vocals. It's an ambitious work of vision and reflection, to be sure, but more than that, it's an ecstatic testament to the freedom that comes from torching the map and trusting the currents of life to carry you where you belong.
"I'd always produced myself in the past," explains Little, "but it's easy to get caught up in an endless quest for perfection when you do that. Working with Renaud let me see my work from an outsider's perspective, and that helped me get out of my own way."
Born Aaron Earl Livingston to a preacher and a teacher in Los Angeles, Little first came to international prominence with his self-titled debut, released in 2015 on ANTI- Records. While Little's collaborations with The Roots and RJD2 had already helped him make a name for himself by that point in his adopted hometown of Philadelphia, critics on both sides of the pond were quick to recognize the unique power of Little's solo recordings, which stripped the past for parts that could be reconstituted into something wholly new and original. NPR hailed Little's "impeccably crafted songs" as "honest and unpretentious," while The Independent proclaimed him "a formidable talent," and Vice declared that he was "dissolving the barrier between R&B and rock 'n' roll one tearjerker at a time."
Songs from the record racked up roughly 30 million streams on Spotify alone, and the album landed Little dates with everyone from Leon Bridges and Kelis to Shakey Graves and Mumford & Sons alongside festival appearances at Bonnaroo, Newport Folk, and more. Never one to rest on his laurels, Little showed off his production chops the following year, earning a GRAMMY Award for his work helming Mavis Staples' acclaimed 'See That My Grave Is Kept Clean,' and in 2017, he released a critically lauded sophomore album, 'New Magic,' which Paste said "did for the blues what Sharon Jones did for soul music."
By now, it's probably clear that Son Little likes to keep busy. In order to create 'aloha,' though, Little knew he'd have to do the unthinkable: sit still. The next thing Little had to let go of was even more challenging. Just weeks before he was set to begin assembling the album demos in Petaluma, California, his hard drive fried, taking with it nearly a dozen detailed demos for new songs. For a meticulous planner like Little, it was a devastating blow, one that left him with no choice but to start over.
"Losing all that material felt like a nightmare at the time, but I've since learned to see it as an opportunity," he reflects. "If I hadn't lost all those songs, I never would have written all the new stuff that became 'aloha.'"
Beginning again with what was essentially a blank slate, Little penned much of the new album in Petaluma, in a tiny house and it's adjacent barn. He let the songs take him on a journey of self-exploration there, examining the kind of big-picture questions that emerged from his subconscious in the quiet stillness: What am I doing? How did I get here? Who do I really want to be?
"I let the dust settle after a hectic year, and stopped worrying about the music for a minute," explains Little. "I tried to just tune in to what was happening in my mind, to just be present in my body. It was liberating."
That sense of liberation is clear from the very beginning of 'aloha,' with album opener "hey rose" showcasing Little's freewheeling way with words and lean, swaggering delivery. Inspired by the sense of infatuation that comes with new love, the track sets the stage for an album full of unflinching self-examination and daring sonic fusion. Little injects trippy psychedelia into Sam Cooke soul on the slow-burning "about her. again.," channels Prince and Michael Jackson on the breezy "3rd eye weeping," and marries sparse, distorted guitar tones with clean, dense vocal harmonies on the infectious "mahalia."
"That song's an apology delivered at the start of a relationship, instead of the end, when it all falls apart" says Little, who often collapses time and space in his writing by combining characters and scenes from throughout his life. "I'd been thinking a lot about how I find myself repeating the same mistakes in different areas of my life. I find myself drawn over and over to the same qualities in different people, and sometimes the dynamic can become toxic. Pointing the finger is easy. I'm trying to be better at acknowledging my part of the problem."
Recognizing the power of our own self-destructive tendencies is a recurring theme on 'aloha.' Little mourns the suicide of a beloved uncle on 'suffer', using addiction and mental illness as a lens to explore forgiveness and empathy, laments the rapidly deteriorating world his two children are set to inherit on 'o clever one,' and meditates on the dangers of succumbing to passion at the expense of reason on "belladonna."
"There's a lightness that comes from being so deeply in love with a person or an idea," says Little. "But there's a danger that comes with it, too. It's like a drug: a little bit and you feel incredible; too much and it kills you."
It would be easy to feel helpless in the face of such inexorable forces, to feel as if we are prisoners of fate rather than masters of our own destiny, but Little instead finds peace in perseverance on the album. "Hallelujah," he sings on the gorgeous 'neve give up,' "though I'm battered and blue / feel like I'm born to lose…Never will I give up."
It is a potent reminder that letting go doesn't mean giving in; in fact, quite the opposite. Letting go can be an act of defiance, of growth, of empowerment. Letting go requires a leap of faith, and, in Son Little's case, that faith has been richly rewarded. Whether that means this album represents the end of one chapter or the beginning of the next is impossible to know just yet, but in either case, there's really only one thing to say: aloha.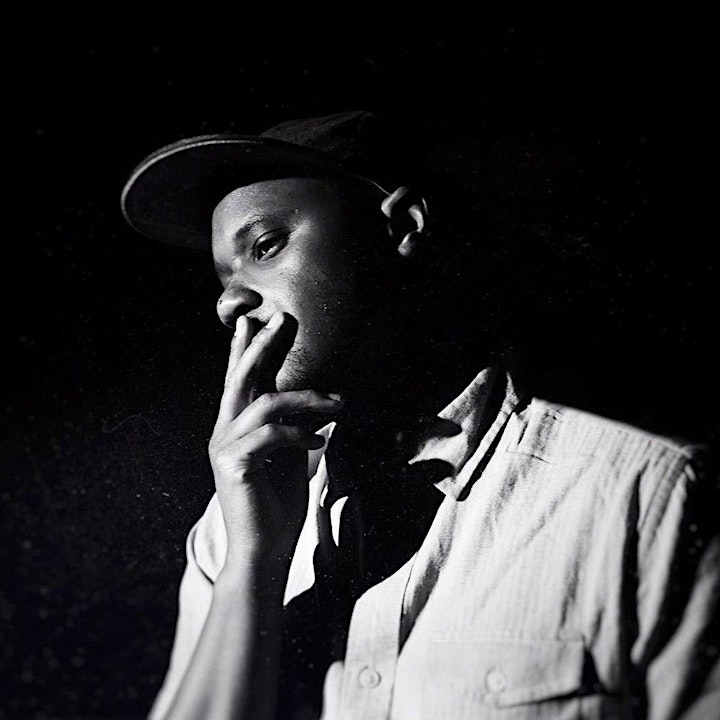 After spending the last six years as lead singer and front person of Nicki Bluhm and the Gramblers, as well as recent high-profile collaborations and performances with the likes of Phil Lesh, Infamous Stringdusters and The Wood Brothers, Nicki Bluhm is stepping out on her own with her new album, TO RISE YOU GOTTA FALL. Recorded in Memphis at legendary Sam Phillips Recording, Bluhm brought in producer Matt Ross-Spang (Margo Price, Jason Isbell), and the end result heralds Nicki's arrival as a songwriter and vocalist of great depth and immediacy.
TO RISE YOU GOTTA FALL is a chronicle of Bluhm's state of mind following both a divorce and a separation from the only band she had ever known. Said Bluhm, "These songs are quite personal. They are the conversations I never got to have, the words I never had the chance to say, and the catharsis I wouldn't have survived without."
Fundamental life changes and the need to challenge herself inspired the West Coast native to make a spur-of-the moment, cross-country move to Nashville in 2017. "Nashville was inspiring because of the all the songwriting going on here," Bluhm says. "When I would come to Nashville on writing trips it was just percolating…it was intoxicating. So I very hastily, in a matter of days, decided to move. I just had this gut feeling."
Ross-Spang happened to be mixing a record in Nashville at the time and they met and hit it off immediately.
"I really needed someone who was going to take the reins and have a vision for the album and he really did," Bluhm says of meeting Ross-Spang. "My ex-husband had been my musical director, co-writer, and producer on all my records except one and I was looking for someone to step into that leadership roll, which Matt did very gracefully. I was looking for a clean slate; the only baggage I wanted to bring into the studio were the words to the songs I was singing. I wanted it to be a fresh experience; I didn't want to have history with anyone in the room that would pull me into old habits or ways of thinking. So we agreed we'd record in Memphis."
TO RISE YOU GOTTA FALL is imbued with a Southern sensibility and echoes the musical heritage of that city. From the plaques on the walls for Johnny Cash and Elvis Presley to the analog tape machines, Sam Phillips Recording is largely unchanged since it was built in 1958. Bluhm made a decision to challenge herself—to leave all her old working relationships and routines behind for a fresh start.
The songs on the album were written over a span of roughly two years, each one capturing a different phase of a dissolving marriage of a decade.
"I began writing the songs for this record when I was in a failing marriage to a man who was not only my husband but also my musical partner, mentor, and bandmate. The earliest song written for the album is 'How Do I Love You' and was essentially a plea to understand how to make the communication better in a marriage I was desperate to save. 'Battlechain Rose' is a coming to terms with the reality of deception and betrayal while 'To Rise You Gotta Fall' is a more hopeful message born out of a lot of therapy, contemplation, time, self-help and healing."
"I wrote 'The Last to Know' with Simon Gugala and it was one of my first co-writes in Nashville. I had the idea in my head that I wanted to write a song called, 'Why Was I the Last to Know'—the question I was begging to ask but not yet able to. When I sat down with him for the first time I mentioned the idea but warned him the backstory might be TMI (too much information). He just laughed and said, 'There's no such thing as TMI in Nashville'. When we finished the song, it felt like I'd been in a therapy session — like I had dropped this weight off my chest — and that's when I really realized the power of writing and how cathartic it could be. It's been studied and proven that extreme emotions, like anger, turn into sadness when left unexpressed, which then turns into depression. So they need to be released. In that way, this album seriously saved my life…or at least saved me from a life of depression. Everyone needs to realize how important it is to express feelings, especially women, and that it just makes you ill if you can't."
The geography of the sessions played into the recording in other ways. "Matt [Ross-Spang] and I were talking about doing a cover song that somehow is associated with Memphis. He sent me a giant list and I landed on Dan Penn's 'I Hate You'; I listened to it and it just blew me away. I wasn't that familiar with Dan but I met him and his wife, Linda, shortly after cutting his song. I said, 'Dan, it's so nice to meet you, such a small world. I just put your song ' Hate You' on my record.' And Linda said, 'I love that song, but it's not I hate you that he says, it's I'm TRYING to hate you. I should know 'cause it's about me!' She was so Southern, so sweet and excited—a very memorable Nashville moment for me."
Once settled in Sam Phillips Recording, the sessions revolved around tracking live with an ace band assembled by Ross-Spang.
"We really just recorded live and didn't do that many takes of each song; the final versions we ended up with were all one take," Bluhm says. The first song they recorded was the title track. "Ken [Coomer — Uncle Tupelo, Wilco] just started playing the groove and the band slowly started to drift in. Ken is such a present musician; he's listening to the words and reading the room and the feel." The musicians included Will Sexton (electric guitar), Matt Ross-Spang (guitars), Coomer (drums and percussion), Al Gamble (Hammond B3), Rick Steff (Wurlitzer), Dave Smith (bass), and Reba Russell and Susan Marshall (vocals), with Sam Shoup (string arrangements) and various special guests. What you hear is the sense of discovery in each song.
"It was really refreshing to record in analog. It minimized overthinking and second-guessing; it forced us all to stay in the moment and play from the heart. Sam Shoup did all the string arrangements and when he first walked in the room I thought he was a housepainter, he was the most understated, unlikely suspect. That was the thing about Memphis that was cool—not a lot of egos, just people making music for music's sake. Throughout the session there was a lot of listening and trusting. Matt really spends time curating his sessions and deciding whom to bring in; he knows how to keep the vibe right. What you are hearing is, as Jerry Phillips would say, 'not perfection but captured moments in time'.
"I had lost my partner and all of a sudden I was left on my own, to rev my own engine," she said. "It was really intimidating and scary but I had support from my management, my agent, my friends and family, and ultimately I just had this guttural drive that I didn't even know I had in me. I was on autopilot, ready to move forward and take the steps I had to take to keep moving. When the album finally comes out it's going to be like setting a caged bird free."
Nicki Bluhm, newly inspired songwriter and solo artist, is enjoying Nashville, her new band, and the challenge of establishing herself on her own.
"I'm really ready to play live in this new formation and as kind of this new, (hopefully) wiser person. I feel like I've been through the carwash! The whole thing has definitely been a learning experience, and I'm hoping that once the record is out, I'll start to feel a lightness and really experience the final stages of healing. I'm rediscovering my authentic self and that feels really good. This is where I need to be right now, and I know the impermanence of life. I'm not going to lie and say it's totally comfortable or that I'm completely at peace but I'm trying to live in the moment and trust the universe to take me where I am meant to go."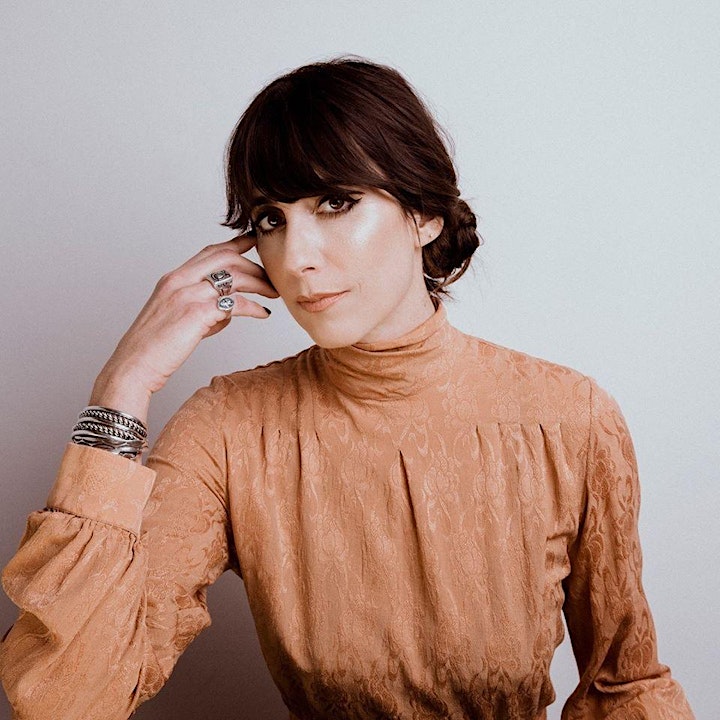 Venue Information:
Auburn Public Theater - Main Stage
8 Exchange St

Auburn, NY, 13021