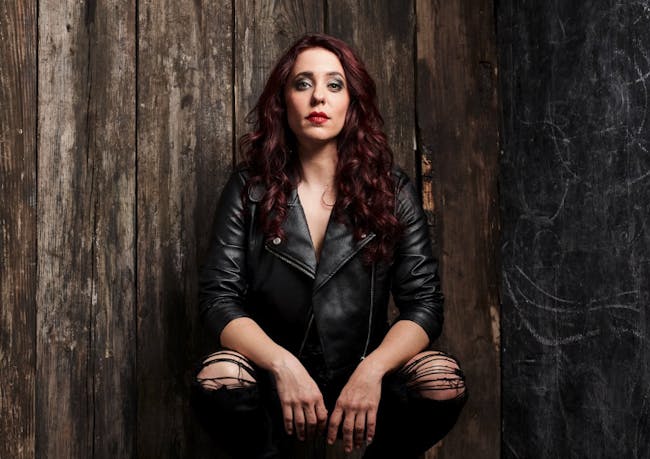 Danielle Nicole
Rebecca and the Soul Shakers
The Haunt
Ithaca
,
NY
$15.00 - $18.00
Sales Ended
Danielle Nicole w/ Rebecca and the Soul Shakers at The Haunt - Ithaca, NY
Founding member, lead singer, and bass player of Kansas City blues-rock band Trampled Under Foot, Danielle Nicole stepped out on her own in 2015 with her debut album "Wolf Den." In 2018, Nicole returns with a follow-up release via Concord Records.
"I grew up playing the blues, and the blues is still a big part of what I do. But now I'm reaching out more and trying different things. It still sounds like me, but I'm stretching out a lot more than I have previously."
Nicole's distinctive, inventive bass work—which resulted in her becoming the first woman to win the Blues Foundation's 2014 Blues Music Award for Best Instrumentalist, Bass—is the product of years of intensive roadwork. Although she had no experience with the instrument when she became Trampled Under Foot's bassist, now she can't imagine life without it.
"When I started doing my solo thing," she continues, "someone asked me if I was gonna hire a bass player. No, of course not! I originally picked up the bass to keep Trampled Under Foot a family band, but I really fell in love with it. It was a huge challenge, and it still is. But I really love being part of the groove and getting to sing on top of that. I had learned some stuff on acoustic guitar before I started playing bass, but I never really felt connected to it the way I do with the bass. It's empowering, walking onto a stage full of grown men who can play their asses off, and it's 'OK, I'm gonna play this bass, we're gonna do this, and it's gonna rock.'"
Rounding out her band are longtime Danielle Nicole Band guitarist and multi-instrumentalist Brandon Miller, and her older brother Kris Schenebelen [Trampled Under Foot] on drums.
"I think that it's a good time for the kind of thing I'm doing," she states. "From my years of playing blues festivals, I've seen that younger and younger audiences are getting into the blues. I think that people want to hear authentic music again."
Featuring the powerhouse vocals of Rebecca Smith, Rebecca and the Soul Shakers serve up a tasty mix of rootsy, soul drenched tunes. The band's original material combines their love of all music, particularly rock inflected roots and southern soul music.
In January 2017 the band released their second album, "Born To Fly", a collection of 10 original songs co-written by Rebecca and Jim Smith. Recorded at Electric Wilburland with Grammy Award winning engineer Will Russell, this album expands on the bands sound. This second set of songs are stronger, more complex and rich with emotional honestly. Rebecca is literally pouring her heart into each of these tracks, whether they are soulful heartbreakers like "When You Lie To Me" or scorching barn burners like "The Devil That You Know". The band has a fire and energy on these tracks, that captures the vibe of their live show.
While the focus is mostly on original material, the band loves to sprinkle in some favorites from an eclectic catalog of cover material. You never know what kind of buried treasures, soul classics and forgotten gems you might catch. With influences ranging from classic outlaw country to vintage funk, the possibilities are endless.
At the heart of the band is Rebecca Smith. The small girl with a huge voice, Rebecca has been stunning audiences for years. Since her early days singing in Texas Honky Tonks and performing with Tops in Blue (the Air Force's entertainment troupe), Rebecca has been looking for the perfect outlet for her musical ability. The Soul Shakers band is her chance to really shine, writing and choosing songs that she connects with not just vocally, but emotionally as well. Always developing her craft, Rebecca has hit her stride with this band as a performer and songwriter.
Joining Rebecca onstage is guitarist, writing partner and husband, Jim Smith. Jim brings a lifelong love of the guitar, drawing inspiration from a deep well that starts with the old time mountain music passed on from his Grandfather, up through Chicago blues, classic psychedelic rock and modern southern soul.
In 2017, the legendary Dave Salce joined the soul shakers on drums. Over his career, Dave has played with an endless list of incredible musicians, including touring and recording with Blue Cheer, Digger Jones, Steve Southworth, Joe Whiting and countless others. Watching Dave on the drums is a mind blowing experience.
On bass, the newest Soul Shaker, Mr. Freddy Villano. Freddy cut his teeth on the road in his early 20s with bands like Widowmaker (featuring Dee Snider) and Quiet Riot. He's toured and recorded with a host of indie artists, including Michal Towber, Kreep, Chalice, American Mafia, Awaken, Kevin Kalicki and many, many others. He recently wrapped up a two-album session with David Bowie guitarist Earl Slick. Locally, he plays with Ten Man Push, the Beauchesnes and others. He is very, very happy to be a Soul Shaker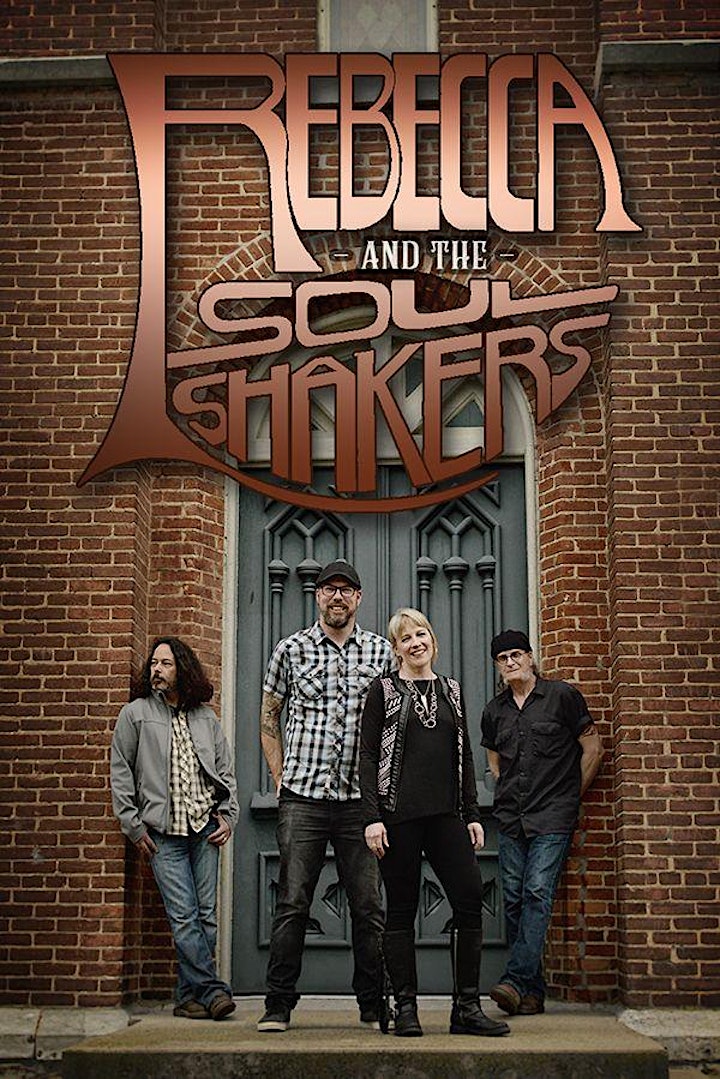 Venue Information:
The Haunt
702 Willow Avenue
Ithaca, NY, 14850