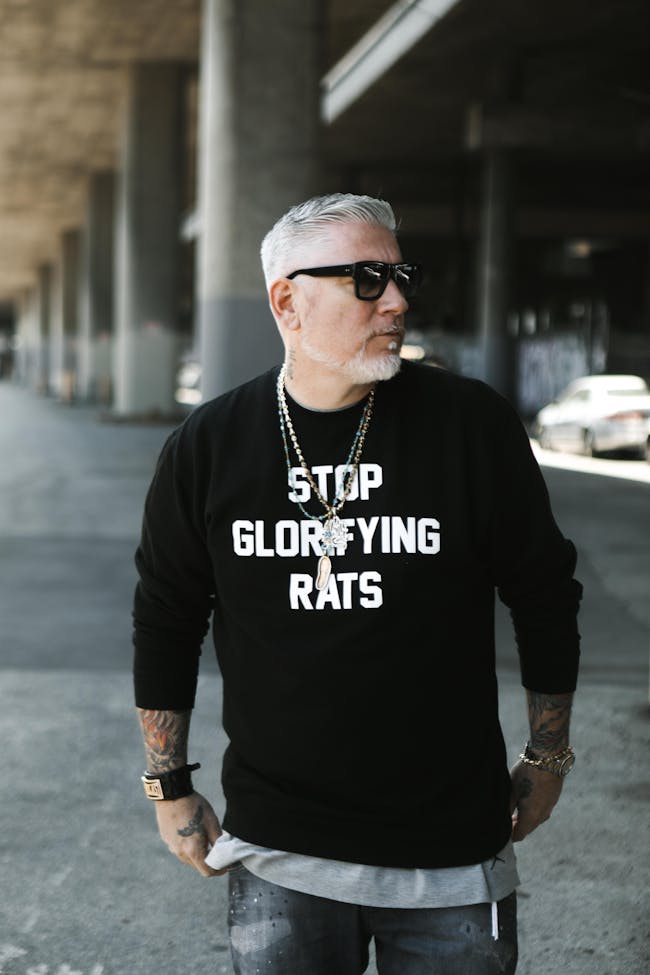 Everlast
Center For the Arts
Homer
,
NY
Everlast at Center for the Arts - Homer, NY
"I don't do it for the wealth, I don't do it for the fame
I do it for the health and I do it for the spirit
Don't speak the lyric if you can't hear it
If it ain't from the heart then it can't be art" "Whitey"
You can call him Everlast, Whitey Ford or even Erik Francis Schrody, but by any name, this singer-songwriter-rap legend's remarkable music career has seen him reinvent himself several times over. From his first solo album, Forever Everlasting, under the auspices of Ice-T's Rhyme Syndicate when he was barely out of his teens, to the "Jump Around" success with House of Pain, the multi-platinum Whitey Ford Sings the Blues (and its genre-bending hit single, "What It's Like) and his Grammy-winning contribution to Carlos Santana's Supernatural album ("Put Your Lights On"), Everlast has defied the naysayers. Along the way, he has forged a groundbreaking merger of hip-hop, rock, folk, funk and R&B, influencing everyone from Kid Rock and Colt Ford to acolytes like Yelawolf, JellyRoll and Lil Wyte, even if he's too modest to say it himself.
Everlast's newest album, Whitey Ford's House of Pain, once again on his own indie Martyr-Inc label, is his seventh solo studio effort overall, and first since 2011's Songs of the Ungrateful Living (The Life Acoustic, re-recorded solo guitar versions of previously released songs, came out in 2013). The 12-track release offers an eclectic stylistic sampling from throughout Everlast's nearly-three-decade-long journey.
The doomy, apocalyptic rap of the first single, "The Culling," which Everlast describes as one of his "chain-of-thought songs like 'Black Jesus'," offers a chilling dystopian vision that blasts "lying politicians," while warning about threats to our freedom: "Living on your knees/[is] much worse than dying." There's the self-analytical "The Climb," a song which in part references his own defenses as well as his eight-year-old's ongoing battle with cystic fibrosis, one of the chief reasons behind the long gap between records ("To pay for my daughter's medication/I'mma sell you a piece of my salvation"). Watching her suffer fuels his anger and challenging of God's existence in "One of Us," while the dirty delta blues of "Show Your Roll" suggests a dark glimpse of a world with the chilling Boyz N' The Hood refrain, "You wanna see a dead body?" and a growling vocal hook provided by Aloe Blacc, taking us back to his underground hip-hop roots.
The album's centerpiece, "Summer Rain," is a sprawling, cinematic, Beatles-meets-Tom Waits-meets Neil Young glimpse into the horrors of drug addiction, with "Dream State," featuring Alchemist, a sly stab at the back-stabbing treachery and Faustian pacts of the music business. There's even a pair of tributes to the late Tom Petty, both lyrical (in "It Ain't Easy," Everlast sings, "Sometimes waiting is the hardest part") and musical (check the bridge in "Break It Down"), as well as a "Jump Around"-style party song in the rousing "Smokin' & Drinkin'."
"I just used everything in the tool box," Everlast says humbly about Whitey Ford's House of Pain, adding that his family's ordeal managing his daughter's illness has given him "a whole different license to learn how to live."
Born on Long Island, Everlast moved to Los Angeles' San Fernando Valley with his German-Irish father, a construction worker, when he was still just a baby. Like any suburban white kid, his early listening included heavy metal groups like Led Zeppelin and KISS before he discovered rap-rock fusion in Run-DMC's "Rock Box." Divine Styler, a member of Ice-T's original Rhyme Syndicate who works with Everlast to this day, encouraged him to cut a rap demo, which resulted in his debut album, Forever Everlasting, which came out in 1998 on Warner Bros, spawning a regional hit in New York, but not much traction anyplace else. "I never expected to make another album," admits Everlast, and it wouldn't be the first time he'd voice that doubt.
Two years later, he joined with high school classmates DJ Lethal and Danny Boy to front House of Pain, a rowdy rap-rock hybrid that produced one of the all-time hip-hop classics in "Jump Around," a song produced by then-7A3/future Cypress Hill member DJ Muggs for their self-titled debut on the iconic Tommy Boy Records (where they were signed and broken by Monica Lynch). "Jump Around" received a Grammy nomination for Best Rap Performance by a Duo or Group, but House of Pain soon splintered after just two more albums, leaving Everlast disillusioned with life in the fast lane and wondering – again – if he'd ever record another album.
"I didn't see a future in it," he says of the band. "I was personally very unhappy. And the others were struggling with their own problems, both personal and chemical."
With his New York producer friend Dante Ross, Everlast began work on what was to become Whitey Ford Sings the Blues, a solo album that started out a rap record, but quickly mutated when he picked up his acoustic guitar and played the opening chords to the song "What It's Like." The Top 40 smash was nominated for a Grammy for Best Rock Performance. "The record label kept telling me it wasn't going to work," says Everlast of the direction that turned out to be a game-changer. "That was just one of those happy accidents that happen when you're making shit. It opened up a whole new world of songwriting for me."
Indeed, a song he wrote, "Put Your Lights On," landed with Carlos Santana, who cornered Everlast when he was on Saturday Night Live, practically begging to let him do the song. In his liner notes for Supernatural, Santana praised the song as the centerpiece of the album, which ended up winning eight Grammy awards and going, to date, 15 x platinum in the U.S. "The royalties from that are equivalent to having my own double-platinum album," notes Everlast.
He continued to release compelling material, from "Ends" (the scathing social commentary which was the second single from Whitey Ford Sings The Blues) to "Black Jesus" (the criminally underrated, gold-selling 2000 follow-up, Eat at Whitey's) and the title track to his 2004 Island/Def Jam album White Trash Beautiful, which made him a heartland working-class hero.
Throughout his career, Everlast has defied labels and musical categories, and continues to do so on Whitey Ford's House of Pain. "I've been fighting radio over fitting into a genre forever, but it seems like the market's catching up. Look at someone like Drake, who combines singing and rapping. Things are changing."
On the new album, the song "HeartBeat" begins and ends with the sound of Everlast's own pumping heart, and that's what makes his music so personal… what draws you inexorably in.
"I'm happy right now," he insists about his own level of fame, relaxing in his home Woodland Hills studio, not far from where he grew up, surrounded by artifacts and a collection of graffiti artists and street writers for whom he serves as patron, including early works by Shepherd Fairey and KAWS.
"I'm at a point where I feel I've got some things figured out. I'm fortunate enough to do what I like and get paid for it. My kids ain't hungry. The only place I want to be famous is in my bank account. It's more important to me that people know my songs rather than what I look like. That's true immortality."
Everlast's next goal is taking things on the road, where his following remains strong not only in the U.S., but Europe also, where he's even more popular.
"I make records, I tour them and I take care of my family," he states. "I don't have a team of publicists. I could've been part of that machine. But that's not my goal. I don't need mansions or private jets. My lifestyle is sustainable. I live within my means. That's how I can take eight years to make a record. I have an extreme attraction to both hard work and hardship. I find them both beautiful."
"If you ain't got proof than it can't be the truth
If it ain't got legs than it cannot run
If it ain't started than it can't be done" "Whitey"
Kevin Kinsella discovered the music of Bob Marley during his childhood, inspiring him to form reggae band Tribulations while attending college in Boston in the late '80s. After releasing a 45 rpm single and two cassettes, the group's full-length debut, The Gate, arrived in 1992, followed by Daddy Good Pieces in 1994. The group opened for Toots & the Maytals, and won the Yamaha Soundcheck competition, which led to them performing concerts in Japan.
After the group disbanded, Kinsella formed dub-influenced roots reggae group John Brown's Body in 1995, who released their full-length debut, All Time, in 1996 on their own I-Town Records. The album received acclaim, and the group signed to Shanachie, who released the band's albums Among Them (1998), This Day (2000), and Spirits All Around Us (2002).
During this time, Kinsella released two solo albums, acoustic folk-leaning I-Town Revival (2000) and Firestick (2002), and participated in JBB's dubby spin-off group 10 Ft. Ganja Plant, whose debut album, Presents, was released by I-Town in 2000. The group subsequently signed with ROIR, releasing a long string of albums starting with Hillside Airstrip in 2001. Kinsella contributed to JBB's 2005 album Pressure Points, released by Easy Star Records, but left the group on good terms in 2006.
Continuing to record and perform with 10 Ft. Ganja Plant, Kinsella's third solo album, Great Design, was released by ROIR in 2011. His fourth solo album, Riding Higher, arrived in 2014 on I-Town, with worldwide distribution through VP. ~ Paul Simpson, Rovi.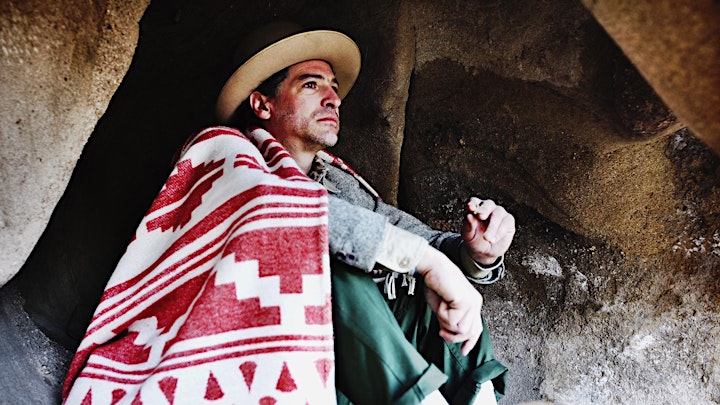 Venue Information:
Center For the Arts
72 S. Main Street
Homer, NY, 13077