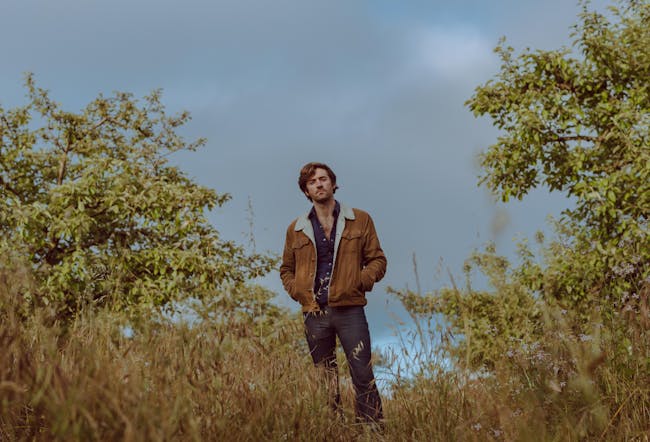 John Craigie
Honeysuckle
The 9th Ward at Babeville
Buffalo
,
NY
$15.00 - $20.00
Canceled
On Eventbrite
John Craigie - The 9th Ward at Babeville - Buffalo, NY - Postponed, New Date TBD
The John Craigie show scheduled for April 27th at the 9th Ward in Buffalo will be postponed to a TBD date. We are working on a new date and it will be announced as soon as possible. All tickets for the original date will be honored for the new date. If you have any questions, please contact the Babeville box office 716.852.3835
In the effort to keep us all safe and at our healthiest we are respecting the movement to avoid large crowd gatherings. March and April Craigie shows are currently postponed. We are working on rescheduling things asap. Please give us a little time to work things out. Unfortunately our Park City and Bozeman shows are unable to reschedule and are being cancelled. Rest assured I will get back to those areas as soon as I can. Refunds are available for those three shows and if you have tickets to the others they will be honored for the new dates . When it's safe for us to gather again, I'll be right there ready to sing for you all. - John Craigie
Renowned for his eloquent Americana style, engaging live shows, and off-the-cuff clever observations, John Craigie carries on the legacy of classic singer-songwriters, while blazing a trail of his own.
Recently, that trail twisted and turned into new territory for the Portland, OR performer who The Stranger appropriately dubbed, "the lovechild of John Prine and Mitch Hedberg." His music speaks loud to both audiences and fellow artists. Todd Snider notably hand-delivered a gift on-stage, and Chuck Norris has sent fan mail. His fifth full-length album, No Rain, No Rose boasted two collaborations with Gregory Alan Isakov, namely "I Am California" and "Highway Blood." Both quickly cracked One Million Spotify streams and counting, as his knack for a captivating narrative and rustic aural palettes powered the 13-track offering together.
"It's about transparency," he explains. "The storytelling enables listeners to relate. Really good music doesn't make you feel good; it makes you feel like you're not alone."
As No Rain, No Rose landed, he caught the attention of none other than Jack Johnson. Through a serendipitous series of events, Craigie's 2016 live effort Capricorn in Retrograde… Just Kidding… Live in Portland landed in Johnson's car stereo during a California coastal road trip.
Shortly after, Jack reached out and Craigie soon found himself onstage for 12 shows during Johnson's 2017 summer tour including performances at The Greek Theatre in Berkeley, California and The Gorge in Washington state. Along the way, he earned acclaim from SF Weekly, Seattle Times, AXS, and more. Festival appearances also include Ohana Music Festival (CA), Mountain jam (NY), SXSW (TX), Electric Forest (MI), Summer Camp (IL), Kate Wolf Music Festival (CA), Pickathon (OR), Edmonton Folk Festival (AB), Kerrville Folk Festival (TX), Wanderlust (CA & VT), High Sierra Music Festival (CA) and more.
When Craigie plays, it's one of those special shows that can make you laugh and cry in the same song. It's a musical journey that can't be denied.
Honeysuckle is a progressive folk act that blends older influences and traditional instrumentation with modern effects and inspiration.
Comprised of Holly McGarry and Chris Bloniarz, this Boston based band can frequently be found performing across the country. Honeysuckle has performed at Newport Folk Festival, Lollapalooza, Mountain Jam, Americanafest, Otis Mountain Get Down, and Audiotree. Awards include Americana Artist of the Year (2019) and Folk Artist of the Year (2018) at the Boston Music Awards, in addition to having been nominated every year since 2016. NPR named Honeysuckle one of the "Top 10 bands of 2016 So Far."
Honeysuckle just released their third full-length album "Fire Starter" on Antifragile Music. They also have three previous titles: "Catacombs" (full length 2017), "Honeysuckle" (full length 2016) and "Arrows" (EP 2015).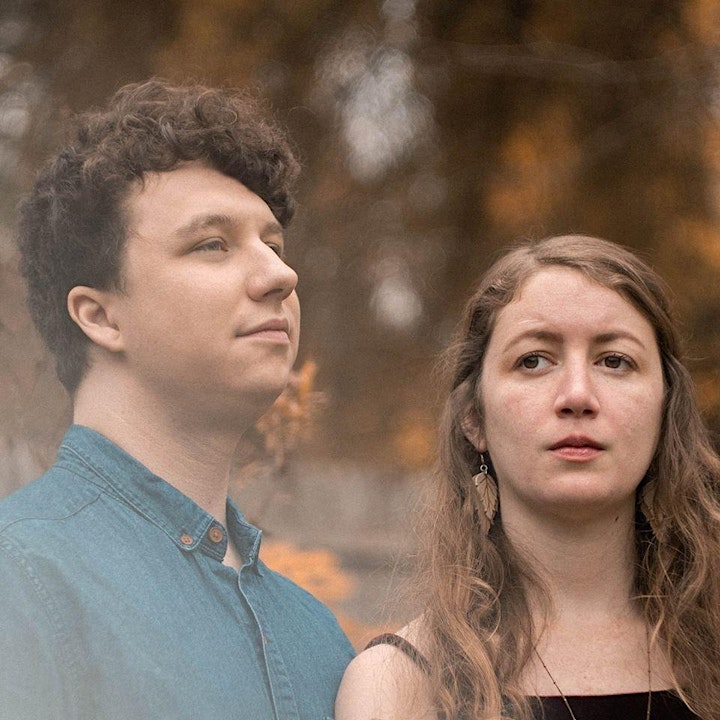 Venue Information:
The 9th Ward at Babeville
341 Delaware Avenue
Buffalo, NY, 14202