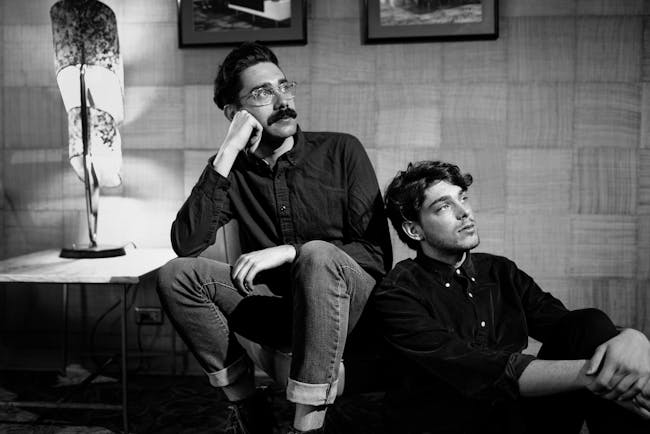 Remo Drive
Samia, Raspberry Jam
Gateway City Arts
Holyoke
,
MA
Remo Drive at Gateway City Arts in Holyoke, MA
The Bistro at Gateway City Arts will be serving a special event menu with counter service (no reservations) until 10pm on show nights. For information regarding The Bistro, please call 413-650-0786. For information regarding the venue or show, please call 413-650-2670.
REMO DRIVE have had a lot of time to think.
Since releasing their debut album, GREATEST HITS, in 2017 (later re-released in 2018 by Epitaph Records), brothers Erik and Stephen Paulson have been pegged as one of the most captivating acts in the new-era indie rock scene, mixing the musicality of bands like Weezer, Title Fight, and The Police with the idiosyncratic lyrical tendencies of the genre's more modern movement.
Greatest Hits, along with 2018's POP MUSIC EP, took the band around the world with the likes of Saves The Day and Hippo Campus. All that time spent on toll roads and tarmacs left the brothers endless opportunities to think about how far their band had come in a short time – as well as plan for the future.
"I spent a lot of time asking questions and looking inward," Erik says. "It taught me a lot about who I was and who we wanted to be as a band."
Perhaps most importantly, this time to reflect showed Remo Drive what they didn't want to do on their follow-up. While Greatest Hits overflowed with wide-eyed nativity and whole-hearted enthusiasm, NATURAL, EVERYDAY DEGRADATION (due out XX on Epitaph) finds the Paulson brothers crafting a sturdier brand of indie-rock.
Produced by Joe Reinhart (Modern Baseball, Hop Along) and mixed by Peter Katis (The National, Interpol), Natural, Everyday Degradation doesn't burn the Remo Drive playbook – it calibrates it to highlight the band's true strengths. So Erik's lyrics are still just as emotionally resonant and universally relatable as they were on Greatest Hits; here, though, they're far more intentional and precise. Instead of letting off-kilter turns of phrase and nervous energy capture listeners' ears, Remo Drive allow their confidence to take center stage.
"Our first record was so much fun because it felt like we were breaking out of a box, mostly our local music scene," Erik says. "But almost as soon as we did that, we started feeling constrained by where we found ourselves. We wanted to keep thinking outside the box and finding our own unique voice."
Instead of digging back into their more obvious influences for LP2, the band (solely the Paulsons for the first time ever) spent time exploring albums from the likes of The Killers, Arcade Fire, and Bruce Springsteen – timeless artists who do more than just write songs: They tell stories, and this new way of approaching Remo Drive immediately made a mark on the songs the duo wrote.
"If Brandon Flowers actually did the things he wrote about on the first Killers album, he'd be in prison," Erik laughs. "You don't have to always write about yourself. You can tap into your emotions and use them to tell stories instead."
So while the first-person pronouns can't always be traced back to the band directly this time, Natural, Everyday Degradation still deftly encapsulates the growing pains unrelegated to a specific generation, musing on topics like self-identify, mental health, and a burning desire to prove doubters wrong.
"None of the songs are that wild," Erik demures, noting the album's title was in part inspired by Salvador Dalí's iconic painting "The Persistence of Memory." Perhaps that's true, but while Remo Drive circa Greatest Hits found the band looking longingly beyond their suburban Minnesota hometown, Natural, Everyday Degradation is them on the other side, soundtracking the long drives and relentless touring with life's bigger questions.
"There's sadness in routine," Erik says, referencing the song "Around The Sun," an ode to touring. "Even in the happiest of situations, we're losing valuable moments or time. All these songs are about some sort of warped existence, but through that, I think we ultimately find we can be whatever we want to be." XX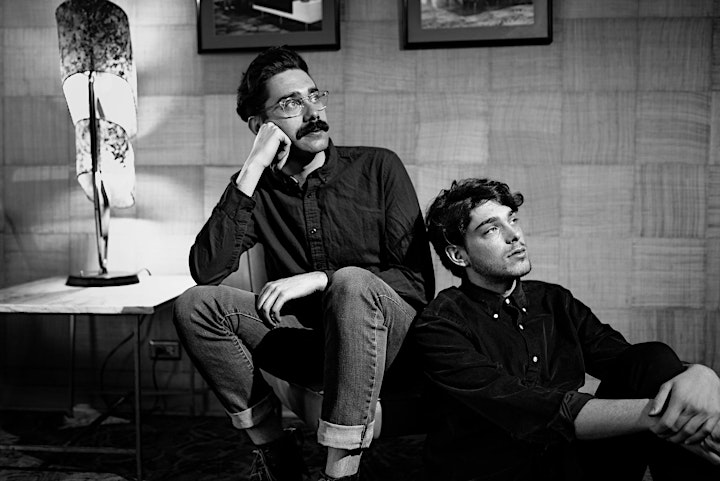 Samia
Every song from New York City's Samia shows a poet's gift for capturing the most private of experiences, a gritty specificity that leaves her lyrics carved right onto your heart. Her ballads recall a low-lit charm and her rock songs rev and howl with intensity. But whether the volume is up or down, Samia draws from the same well of sharp-witted lyricism as forebears old and new — from Patti Smith to Liz Phair to Josh Tillman.
Since making her debut with the 2017 single "Welcome to Eden," the 22-year-old singer/songwriter has drawn acclaim from the likes of Pitchfork, who praised her "searing accounts of feminist frustration and daily anxiety" and The FADER, who hailed her "raw, electric energy" and "knife-sharp lyricism". In an especially meaningful feat for Samia, Father John Misty stumbled upon her single "The Night Josh Tillman Listened To My Song," and promptly professed his love for it online.
Of course, it's no surprise that her heroes are falling for her. Samia is only 22, but her songs aren't. They are the sort of emotional tantrums and last-call thesis statements that feel like they've been there forever, just waiting for someone to come around and sing them.
Now with her new double A-side single "Lasting Friend"/"Paris," Samia further proves her profound skill at transforming painful or ugly or entirely ordinary moments into something transcendent. The gloriously scrappy yet strangely tender "Lasting Friend" finds Samia building an unlikely anthem out of a complicated high school memory. "I have this party anecdote about how the boys in middle school used to line up in the gym and touch my boobs," she recalls. "It's as funny as it is difficult for me to grapple with, because it's how I learned to measure my worth. I made a lot of friends that way and it's hard to unlearn that routine; we were all trying to make sense of the roles we were assigned." Backed by Brooklyn band Active Bird Community, Samia eschews any moralizing in favor of an understated but defiant repetition of the song's key lyric ("I'm not ashamed of my past").
For "Paris," Samia strips back to a stark arrangement of acoustic guitar and fragile vocal work, centering the song on her point-blank storytelling ("I'm sorry I dragged you to Starbucks/I thought you were being too proud"), then closing out with a heartbreaker of a final line. Like "Lasting Friend," "Paris" came to life in collaboration with producer Christopher Daly (Diet Cig, Porches), who helped instill the track with the austerity Samia had long intended. Samia adds "I went to Paris with someone towards the end of a relationship and spent the whole time failing to prove that I was European. I am not. Turns out it's okay to be yourself, people will love you for who you are, etc."
Now at work on her debut album, Samia is also set to tour with Donna Missal, with a mission of turning each set into a moment of pure catharsis."When I play live, the most important thing for me is to provide a space for people to feel the same freedom that I do. It should be just as much about their experience as it is mine."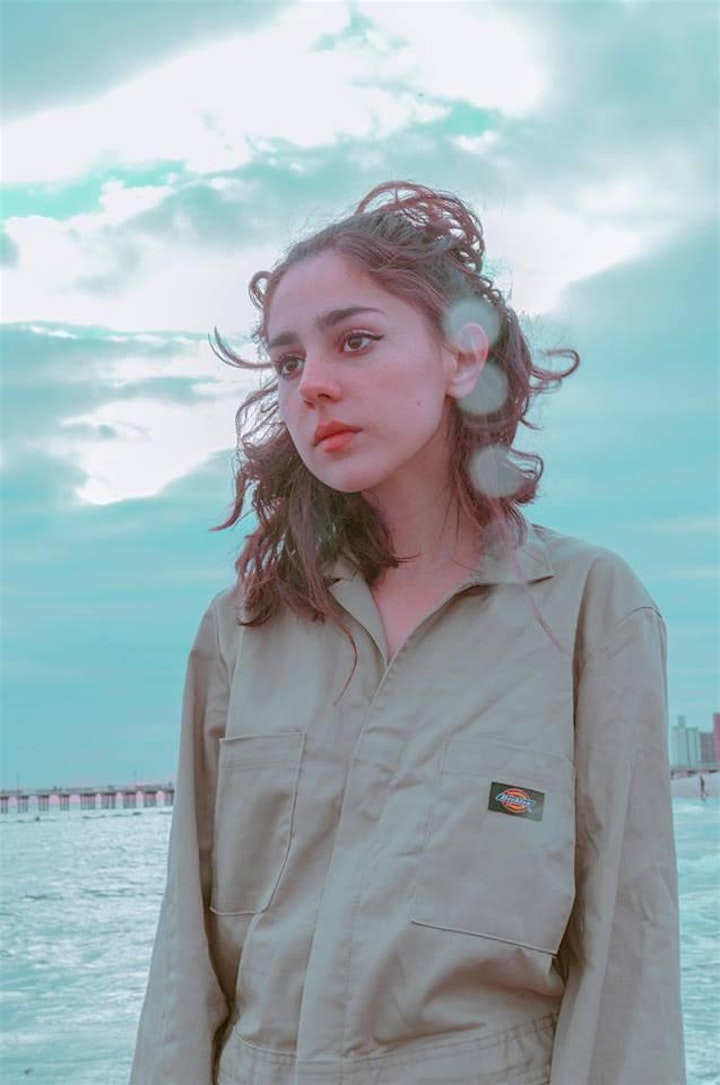 Raspberry Jam
https://www.facebook.com/raspberryjamming/
Raspberry Jam is a pioneering progressive indie band from Western Massachusetts. Combining dreaming guitars, pumping rhythms, and complex syncopation, they have created a sound as diverse as the members.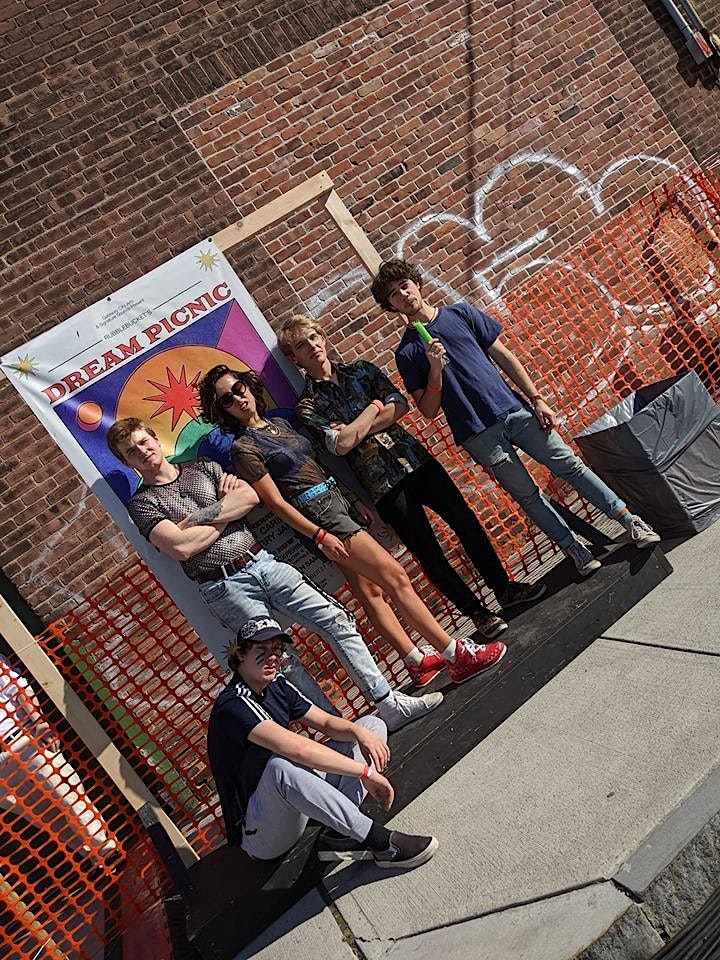 Venue Information:
Gateway City Arts
92 Race Street
Holyoke, MA, 01040