CANCELLED - Shawn Mullins
Margo Macera
Skyloft Albany
Albany
,
NY
$25.00 - $30.00
CANCELLED
On Eventbrite
Cancelled - Shawn Mullins at Skyloft - Albany, NY
The Shawn Mullins show originally scheduled for March 13th at Skyloft in Albany has been cancelled. Refunds will be processed by Eventbrite. For more information contact: https://www.eventbrite.com/support/
After a series of indie record releases, Shawn Mullins' critical breakthrough came when 1998 Soul's Core album shot him to fame on the strength of its Grammy-nominated No. 1 hit, "Lullaby" followed by AAA/Americana No. 1 "Beautiful Wreck" from 2006's 9th Ward Pickin Parlor. His song, "Shimmer" was used in promotion of the 2000 Summer Olympics in Sydney and was included on the Dawson's Creek soundtrack. He co-wrote "All in My Head" which was featured in episode one of the hit TV sitcom "Scrubs." Mullins also cowrote the Zac Brown Band's No. 1 country tune "Toes." In early 2002, he formed super group The Thorns with Matthew Sweet and Peter Droge. Mullins' most recent album My Stupid Heart was released in 2015, the theme of which, Mullins says, can be summed up most succinctly by the song title, "It All Comes Down To Love," the guiding force behind just about every song on the album. For the 20th anniversary of Soul's Core, Shawn is revisiting the music by recording two new versions of the album. He is calling this Soul's Core Revival. This is not a remix or a remaster of the original, but rather brand new recordings with new arrangements of the songs – one album will be new stripped down solo performances, some on guitar, some on piano and maybe one a cappella and the second will be a new studio recording with his full band, Soul Carnival.
Margo Macero is a performing artist from New York. She has been studying instrumentation since the age of seven and stands as an active performing artist since the age of twelve.
As the hailing niece of Teo Macero, a revolutionary producer for Columbia Records, she carries the music in her blood. Teo is known for his work with Miles Davis on producing the best selling jazz album of all time, "Kind Of Blue," amongst a number of historical jazz anthems. Margo has demonstrated her motivation to continue the legacy with a direction of her own.
After attending Berklee College of Music at an early age, she went on to release a five song EP at 19 years old titled, "Colors In The Sky." In light of the project, she quickly gained regional attention with a strong following.
Margo is known to deliver bone chilling performances with passionate power house vocals and aggressive guitar solos. With the ability to impact a wide audience, Macero is not only a genuine artist, but an inspiring and relatable person. Her uncompromising determination has been characterized as boundless.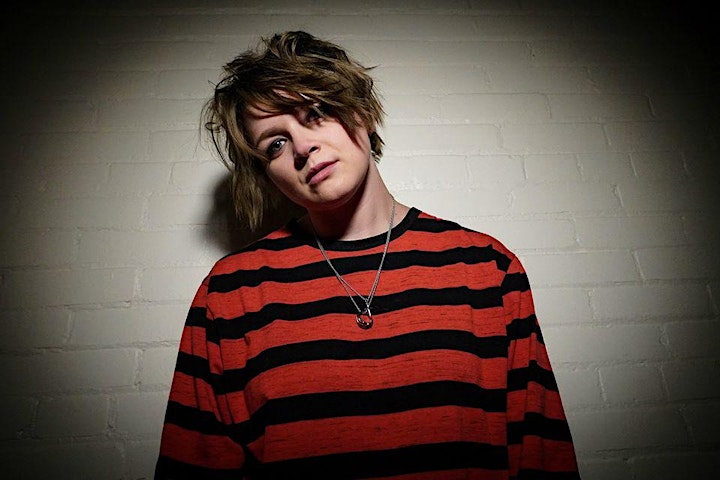 Venue Information:
Skyloft Albany
1 Crossgates Mall Rd
#200
Albany, NY, 12203