Presented by The Metallic Onslaught
Ire Clad
One Step From Falling
DramaScream
DredNeks
Traverse the Abyss
The Haunt
Ithaca
,
NY
The Metallic Onslaught Presents: Ire Clad, One Step From Falling, DramaScream, DredNeks, Invictra
Heavy. It's a relative term in music but Ire Clad definitely brings it. It all started in 2010 when Jerrod and Harrison who had worked together previously talked about starting a "heavy" band. The two guitarists needed a rhythm section. Jerrod talked Pete into dusting off his drums. Harrison asked Eric, a guitarist, if he wanted to try his hand at bass. Ire Clad was born. The name can be thought of as "wrapped in anger", which seems appropriate for a metal band. It's personified by their mascot, Iggy, who's on the debut album cover.
A good deal of time was spent jamming and writing songs before Ire Clad played any shows. Eventually enough material was there for an album. Harrison's garage, where they practiced, was converted into a studio. Harrison recorded, mixed and mastered all the music. Pete created the album cover and other images for the CD insert. The debut album was released in 2012. The same process also went into the second album, God of War, which was released in 2014.
Ire clad is always busy gigging, working on new songs, making videos and promoting. Live shows are loud and energetic. Catch one near you!
One Step From Falling is a conduit for a rare breed and style of music baptized in the name of Heady Metal. Since 2011, they have captivated, mesmerized, and surprised audience after audience with their unique sound, and energetic live performance.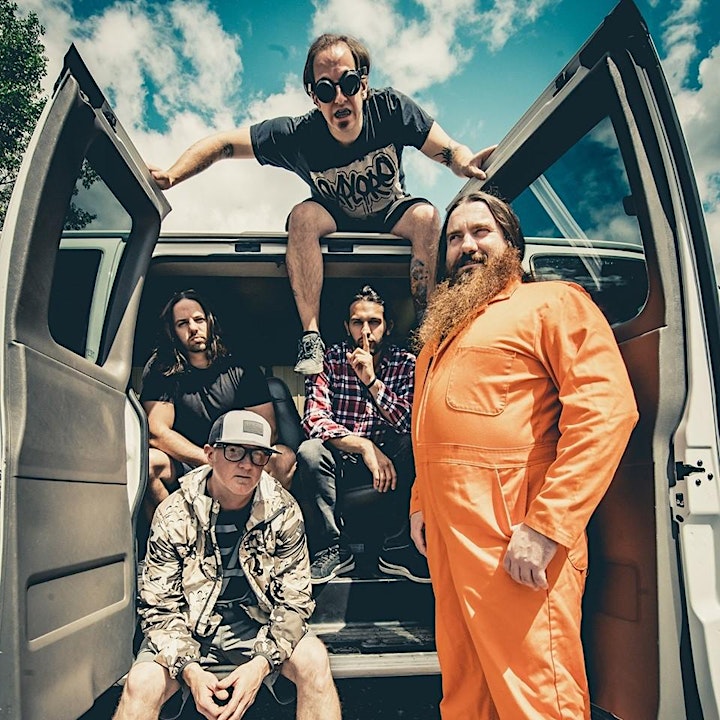 Founded by musicians from a small town in Central New York, DramaScream is a hard rock band whose songs range from headbanging to heart pouding. Explosive, authentic and determined this band is on a mission. With the release of their album "Built To Follow", DramaScream is ready to make their mark in the world.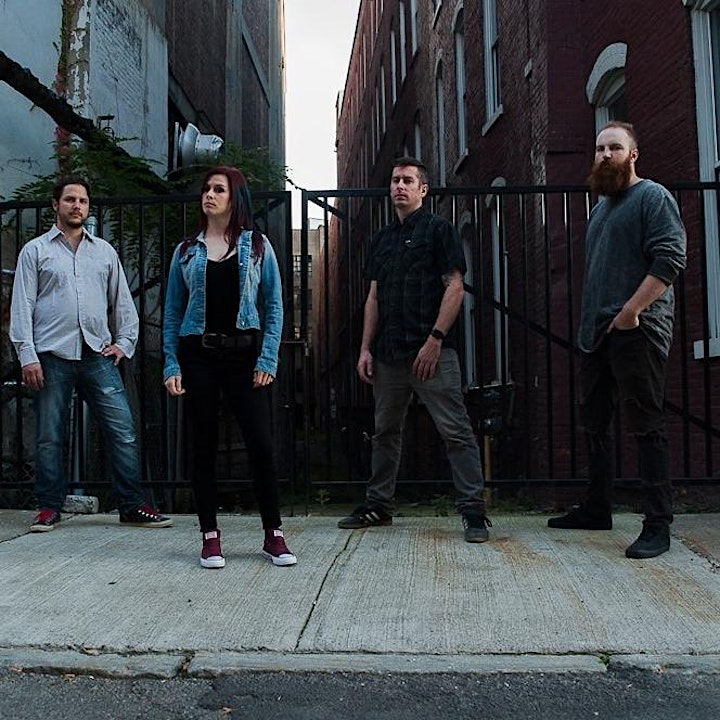 In 2007, five dark figures slithered out the Cattaraugus County swamplands. Blind, deaf, dumb, and terrified of the outside world, they dedicated their developing existence to the familiar landscape of dark shadows. Over the course of several years, they lost their gills ,grew appendages, changed shape, and stepped into the light. Their journey began to take focus when stumbling upon sirenous stumps of wood and steel. With newly assumed digits, the figures began to scratch, scrape, and even pummel these strange items until auditory mayhem imbued their fresh earholes. The experimentation of these sounds evolves and with their first words, they utter the phrase..."SS-SSSS-SS SWAMP METAL IS BORN!!!" The echoes of this outburst carried into the valleys and down the dirt roads. The horizon fills with torches. Nervousness and wonder are brandished on the faces of mobs of spectators. The figures look upon the masses. Commencing their primitive form of communication "GET OF MY PROPERTY!" bellows out the throat of the loudest figure and an explosion of years of growth and swamp-sense spewed out of them. The masses frenzied into enjoyable rage. The chaos ensued into the night. The figures took on their final form and assumed the alias of "DREDNEKS." With an identity and purpose these, once amphibious life-forms, have taken to dry soil with intent on spreading their influence to the creatures of new lands.
In 2014, the,now, DredNeks have adopted the English language but have maintained the mystery. Crossing the sounds of punk, alt country, heavy metal, rockabilly, and thrash, the shackles of creative confinement have no hold. Their natural affinity for odd and energetic performances have donned a sideshow element that sticks with those in attendance. They will be shock-rockin' in a town near you soon!
SEE YOU IN THE SWAMP FOLKERS!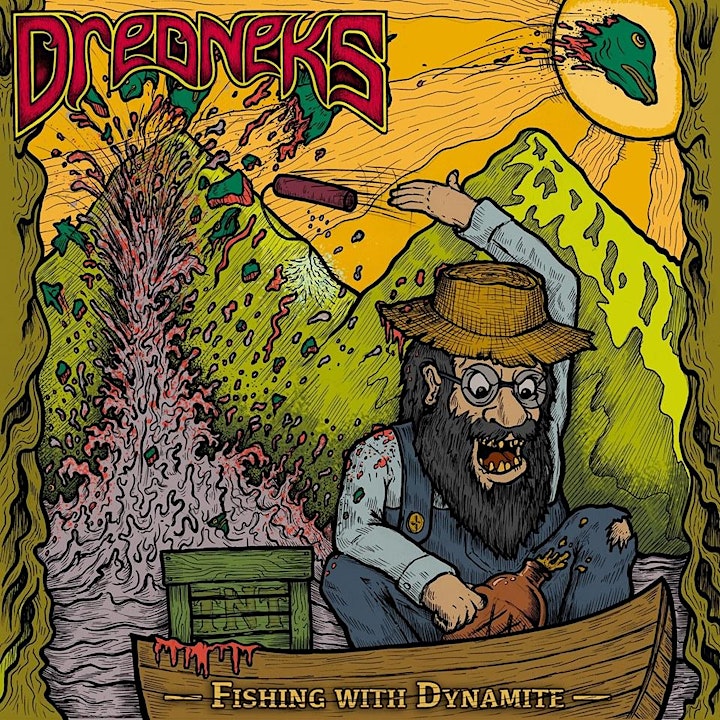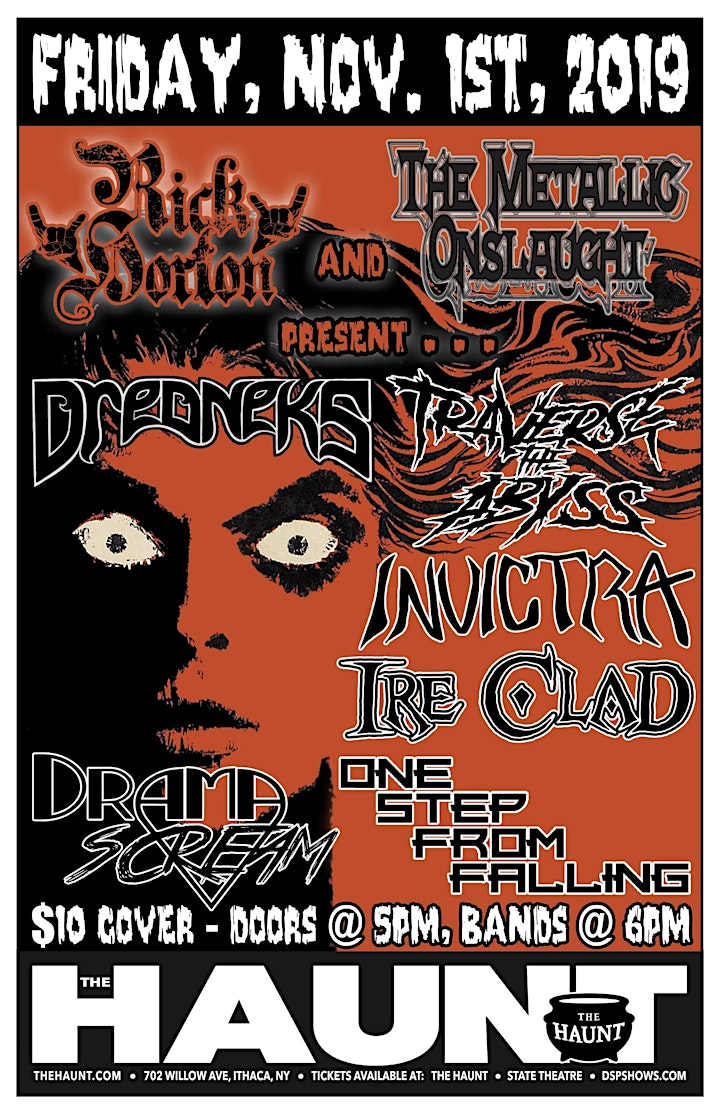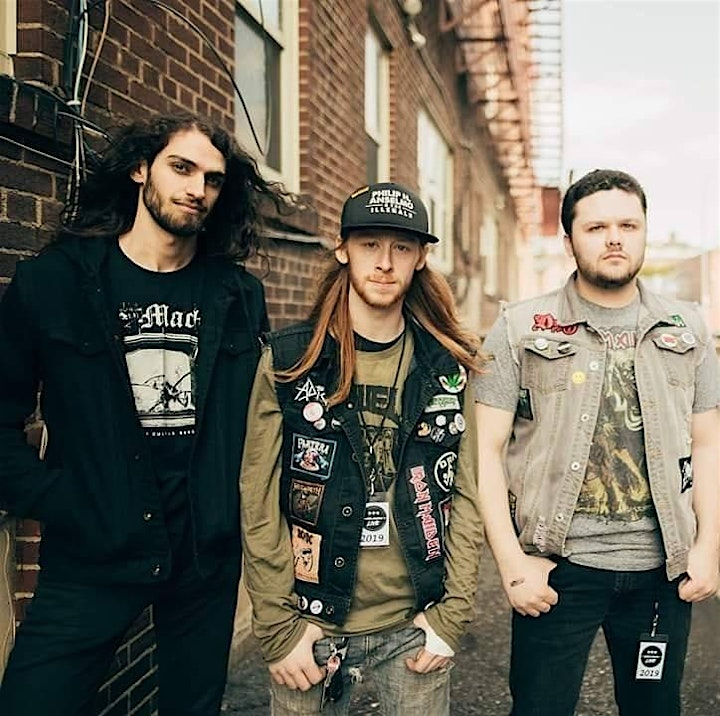 Venue Information:
The Haunt
702 Willow Avenue
Ithaca, NY, 14850