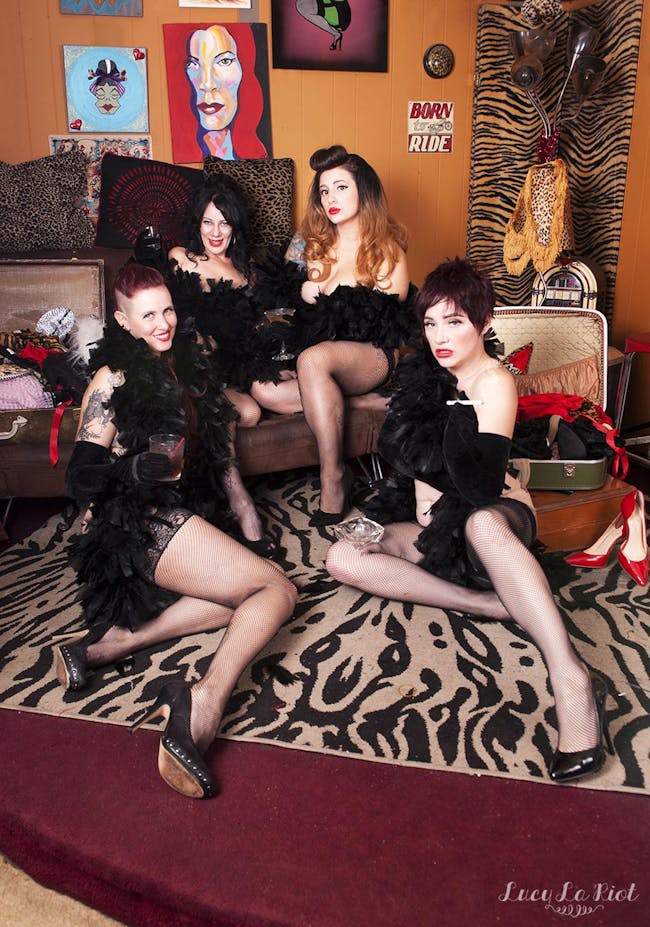 Whiskey Tango Sideshow Presents: Sleaze-O-Rama
The Haunt
Ithaca
,
NY
Whiskey Tango Sideshow Presents Sleaze-O-Rama at The Haunt - Ithaca, NY
"Who's ready to get WEIRD with Whiskey Tango Sideshow?!?!?
The Finger Lakes very own burlesque sensation is back at The Haunt on Saturday January 25th for our annual jaunt into the STRANGE, NAUGHTY, NASTY AND BIZARRE!!!
Pussy grinders, flaming femme fatales, creepy pervs, rhinestone androids, dominatrix dames, drag queen divas and SO MUCH MORE!
It's one of our favorite shows of the year and we are proud to bring you a cast of local characters that is sure to make your eyes POP and jaw DROP!!!
Featuring live performances by the whole Whiskey Tango Family PLUS special guest appearances by:
Celestial Bodies Bellydance
Show-Me-Lesque
Kitschy Scofflaw
Athena Merlot
Dizzy Discretion
Scorpiana Von Lilith
MalcumXtra
and Hannah The Hatchet!
All the SLEAZE you can handle and more Saturday the 25th at The Haunt!"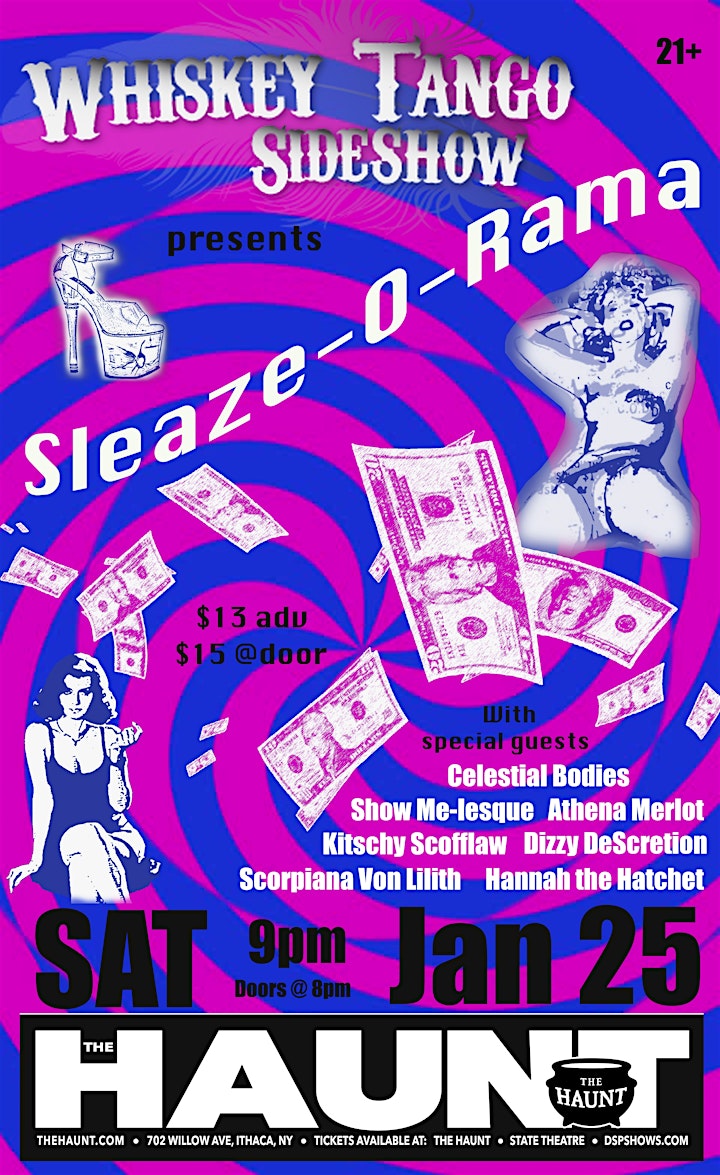 Venue Information:
The Haunt
702 Willow Avenue
Ithaca, NY, 14850